Celebrate Christmas with your family by creating something unique and fun!
We have taken our very popular family Box Photo sessions and adapted them into Christmas themes that all the family will enjoy creating!
Why not create your very own Christmas cards that capture the uniqueness of your family and have great fun at the same time?
We are the only Wirral and Chester family photographer providing The Box Photoshoot.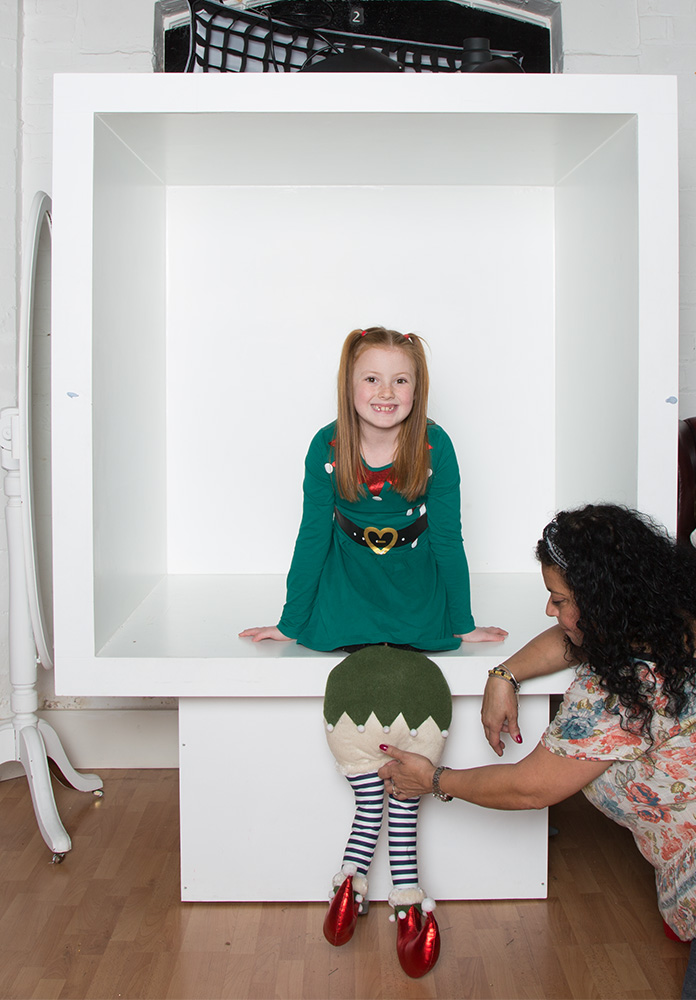 Our Family sessions last about 30 minutes. You can choose a theme beforehand and by bringing any props you may like to use, or use these we have in the studio, we can become very creative. We have a 7 ft tall Santa, elves with veeeeeery long legs and all sorts of other Christmas goodies!
From the shoot you can choose your theme and decide whether you would like 2, 4 or 12 boxes.
Your final image will be ready within a couple of days. You will receive a 7 x 5 inch print and more importantly, a digital copy to enable you to print more. Even better you can create your very own bespoke Christmas cards using any number of online card printing services.
The only thing we ask is that you come with a range of Christmas jumpers!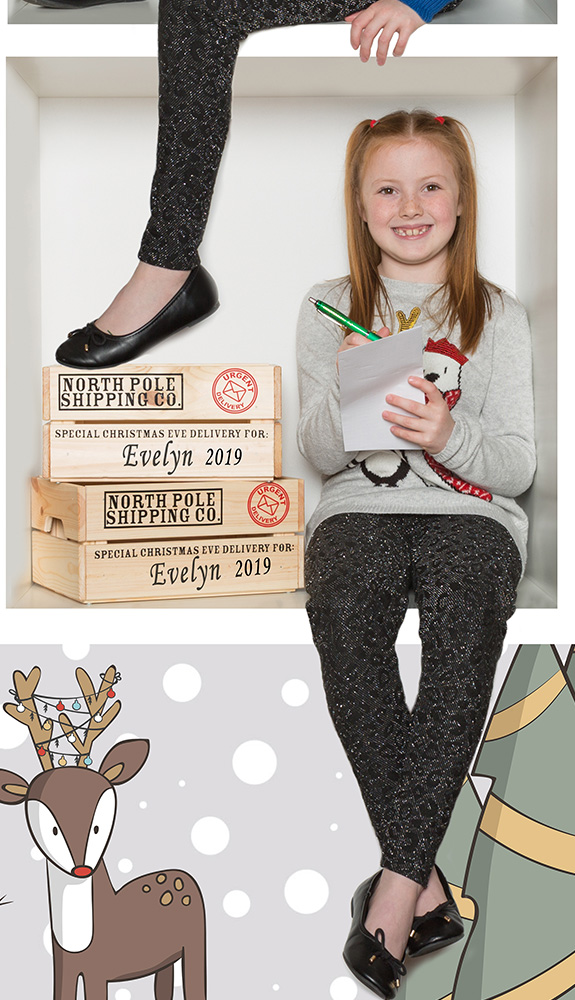 The options are:-
2 Boxes £39
4 Boxes £59
12 Boxes (tree) £79
Boxes can be personalised with names and dates if required.
In 2019 these events ran on 3 Sundays only, 17th & 24th November and 1st December. 10.00 – 16.30. We will run them again each December – look out for the new dates. 
Availability with be very limited. You are very welcome to pop down to our family photography studio in Ellesmere Port to have a closer look at what we do!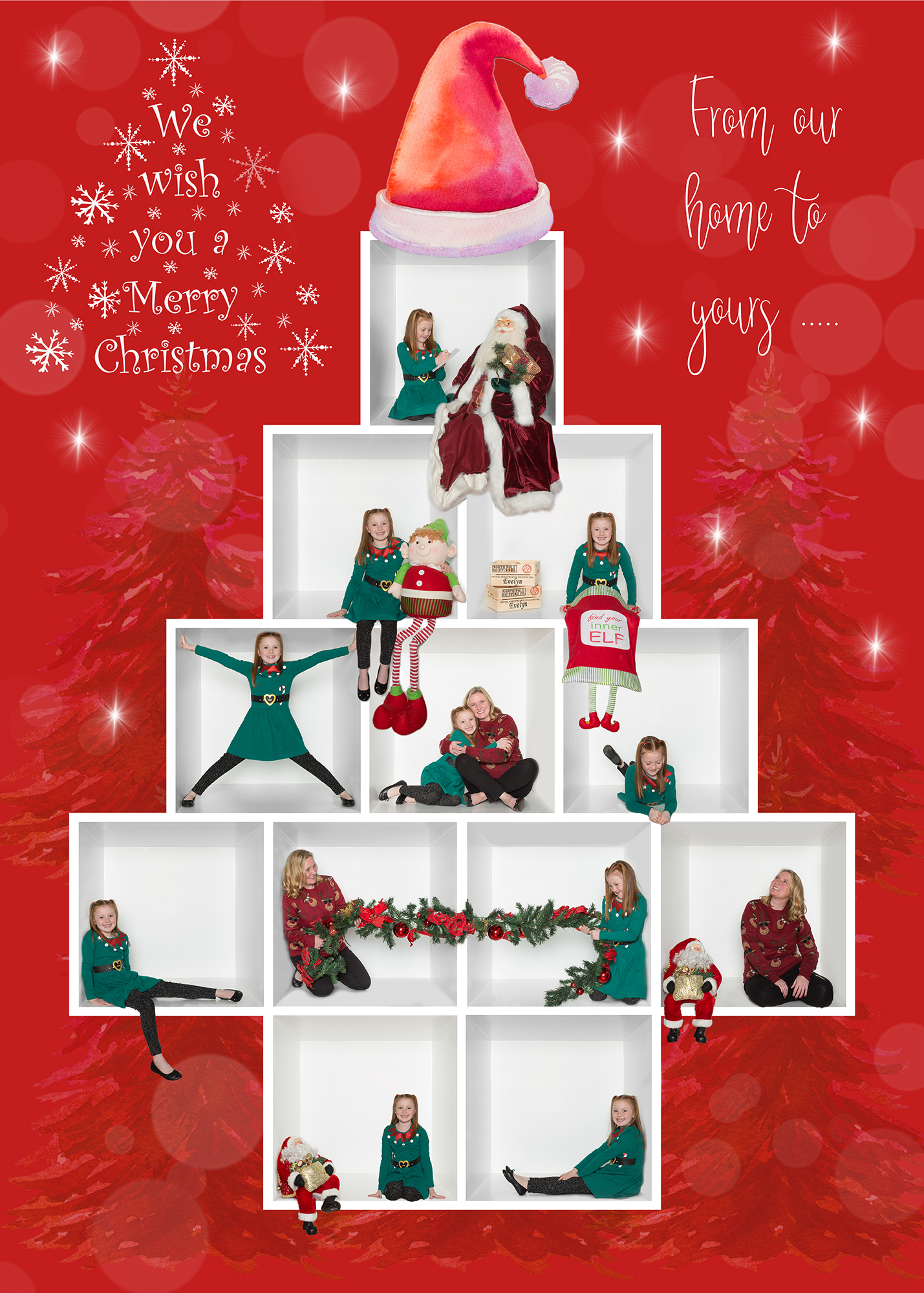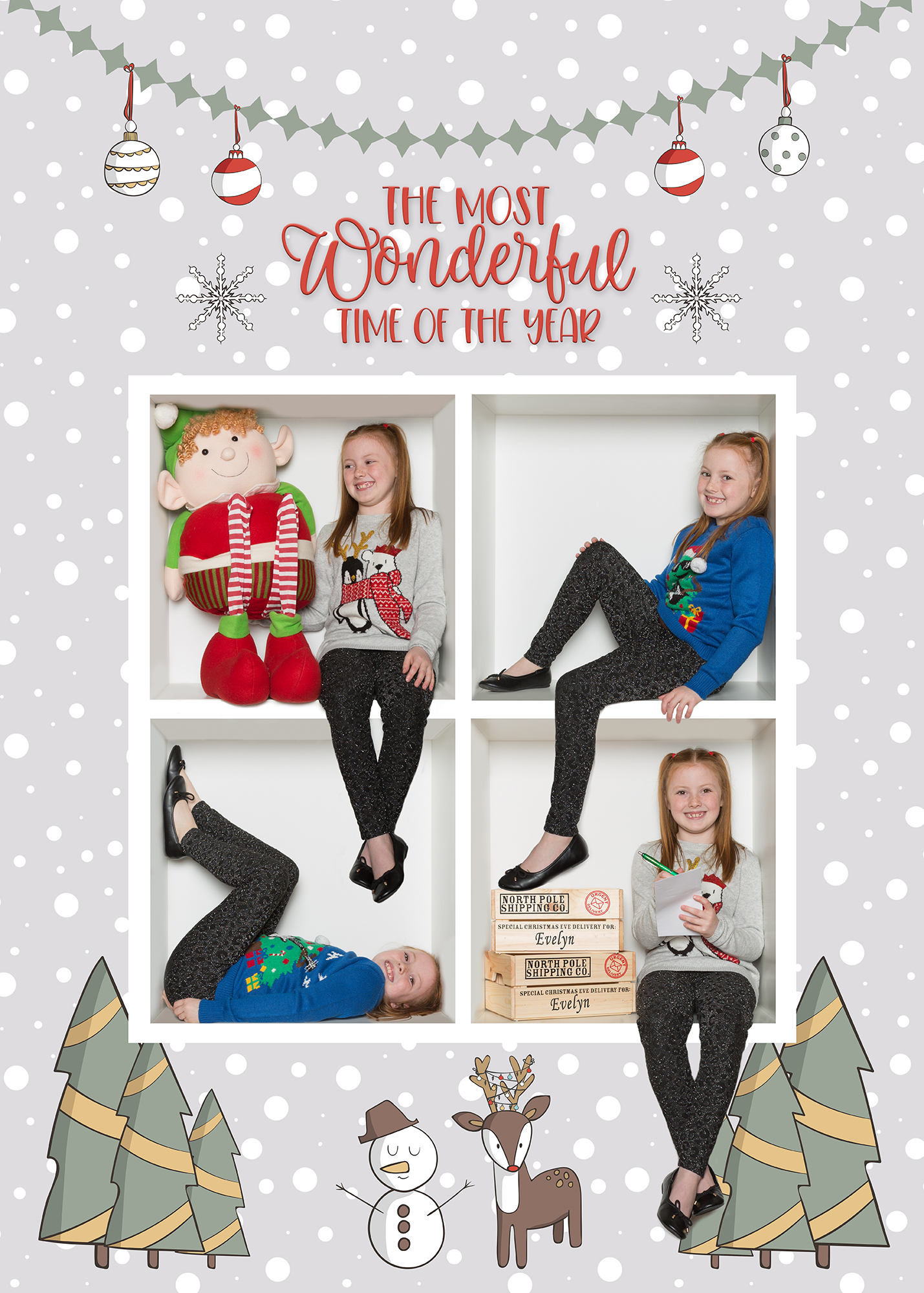 Book your photo experience now
You can book online or give us a call
From bringing down your pet to bringing your whole family we want your experience in the studio for family and pet photography on the Wirral to be a memorable one. Please feel free to use our online booking system or you can call us on 07825 221 476
Book Now