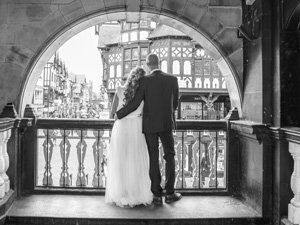 Firstly, many congratulations on your engagement and forthcoming Chester wedding!
Mariela and I both know full well how exciting it is looking forward to your big day – and also a little stressful! Our job is to help make the day run as smoothly as possible, as well as taking fantastic photographs for you to treasure for many years to come.
The cake is all gone, the flowers have long wilted and all those bridesmaid dress issues are long gone. The chauffeur driven wedding car has driven many more brides and their fathers in the following months and the the beautifully decorated reception room is but a distant memory. You are left with your cherished memories and your wedding photographs which will pass down through the generations of your family. Having invested well in your Chester Wedding photographer, imagine sitting down with your son/daughter in 25 years time on the eve of their wedding, turning the pages of your beautiful album and sharing these most cherished moments.
Please click the link to view a few of our recent wedding photographs: Wedding images
Call or email us today, to start making your big day extra special in years to come.