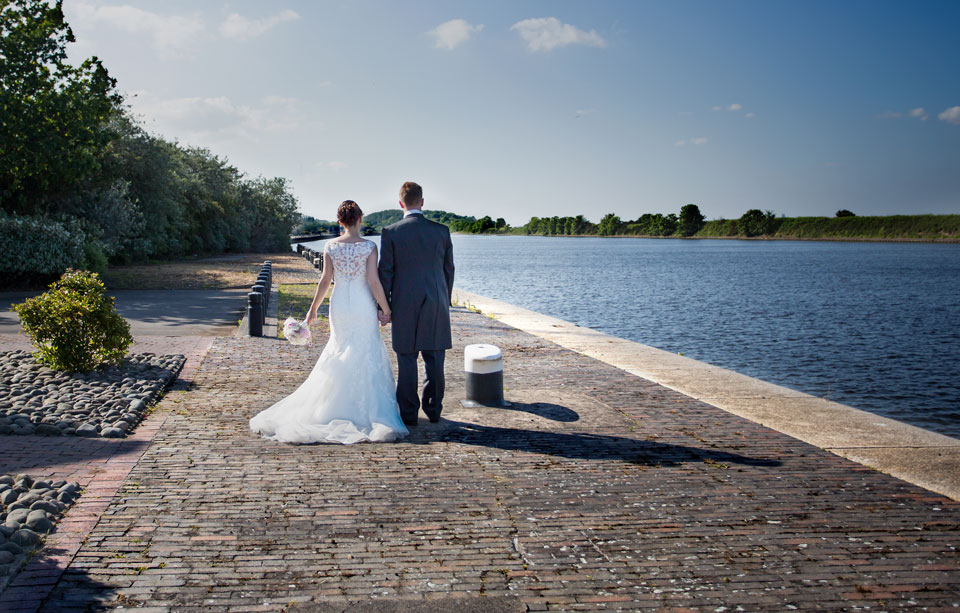 Firstly, many congratulations on your engagement and forthcoming wedding!
Mariela and I know full well how exciting looking forward to your big day can be – and also a little stressful! Our job is to help make the day run as smoothly as possible as well as taking fantastic photographs for you to treasure for many years to come.
The cake has been eaten, the flowers have wilted and all those bridesmaid dress issues are long gone. The chauffeur driven wedding car has driven 50+ more brides and their fathers in the following 12 months and the the beautifully decorated reception room is a distant memory. You are left with your cherished memories and your wedding photographs which will pass down through the generations of your family. Having invested well in your Wirral Wedding photographer, imagine sitting down with your son/daughter in 25 years time on the eve of their wedding, turning the pages of your beautiful album and sharing your most cherished moments.
Why choose Downing Lifestyle Photography to capture your Special Day?
We have several years experience as professional photographers which means you can be sure of receiving consistently good images representing the whole of your day.
We come as a partnership – which means Mariela and I will provide a complete photographic service – ensuring you look your best and everything is in place!
We work from our locally based photographic studio. We provide you with a complimentary pre wedding consultation in which we can discuss your every need for your Special Day. Your images will also be provided initially in a slideshow presentation in our comfortable studio surroundings with ample refreshments!
It is important you have trust in the promises we make. Please take some time to have a look at a small sample of some of last year's brides' feedback. Have a look at our testimonials for many more examples across all of our photographic services.
Our studio is based at a wonderful waterfront location, which means we can capture beautiful engagement photographs to add to your overall wedding experience. You may be entitled to a complimentary session. Please enquire for details.
We use a professional lab for all our albums, prints and wall art. Whatever way you wish to display your photographs you can rest assured that you will have a timeless product that will last for generations to come. We have plenty of samples in our studio – you are very welcome to pop in for a browse!
Having years of experience working in customer service environments, we pride ourselves on being professional in every sense of the word.
We are fully insured and provide backup cover to ensure we produce what we promise. Leaving you to enjoy the most important aspects of your Day
Mariela and I are very accommodating and rest assured we will look to meet your every photographic need on the day!
If you would like any further information about our Wirral Wedding Photographer services then please pick up the phone and get in touch. Alternatively email us, and we can arrange a meeting.
Good luck with your plans! We look forward to speaking with you very soon!