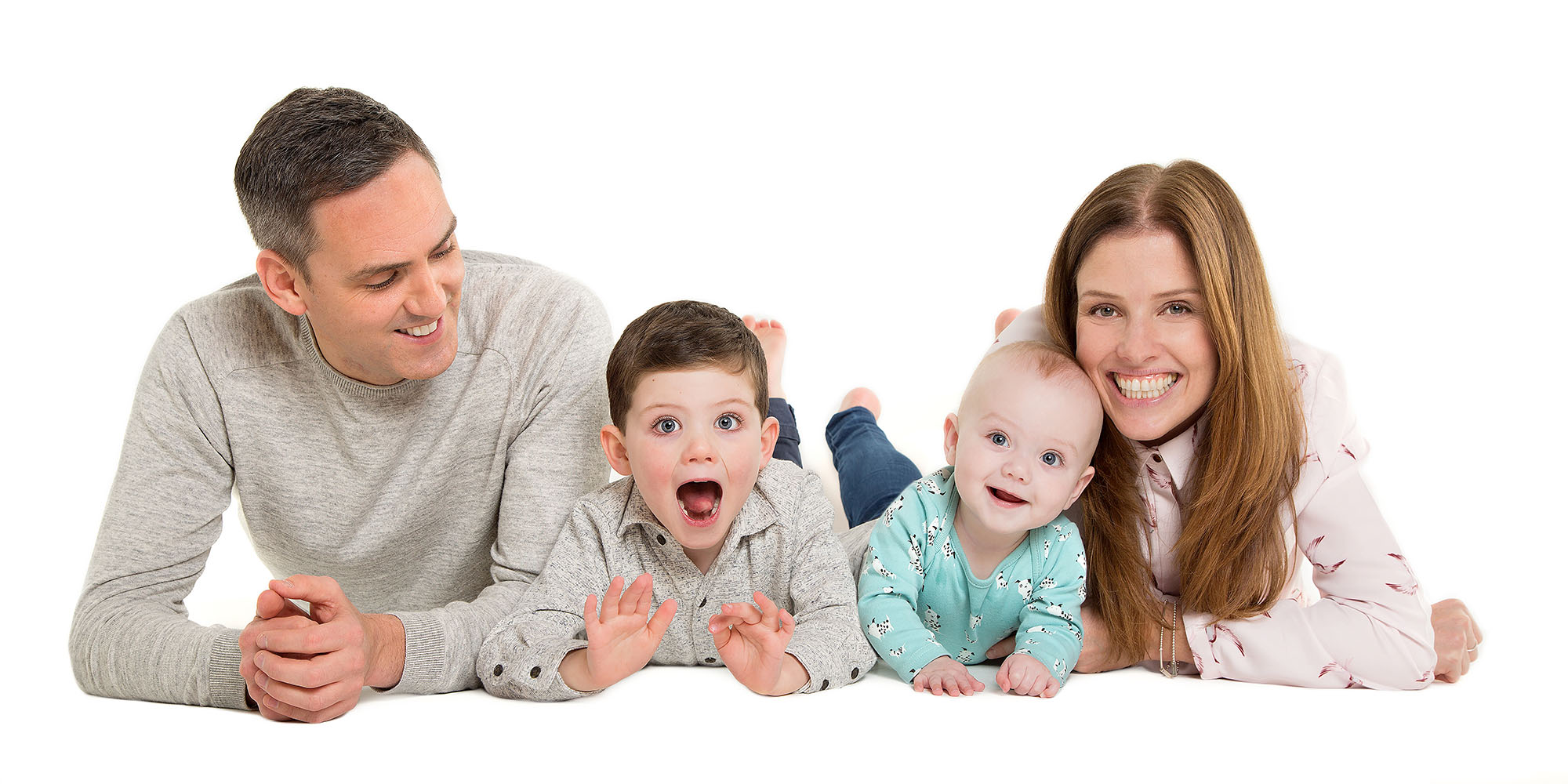 Enjoy a unique experience for all the family in our bright modern dedicated photography studio, based within the grounds of The Poulton Hall Estate on the Wirral.
What can you expect from a Family Portrait Session with us?  We offer a pre-shoot meeting, which usually takes place a few days before the whole family visit. This is to ensure you have the opportunity to familiarise yourself with the studio and facilities we have to offer so you are all comfortable on the day.
Additionally, it is really important for us have a chat about the style of photographs you are looking for. Choose from a wide range of props and backdrops to suit formal or more informal family photographs.  If you are looking to display your images on a wall, then the choice of background is very important to suit your room. We take time to discuss whether you are looking for candid informal shots or a combination, with formal portrait style images. Our Gallery of Family Photography gives you some ideas of possible styles you may like to choose.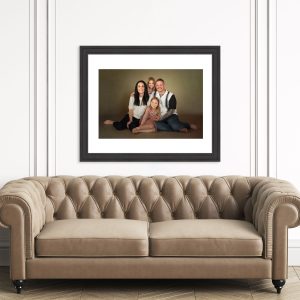 Being fortunate enough to have a large professional studio gives you the space to be able to encourage your family to have fun, play around a little and make it a great experience.  Previous families have been good enough to leave a Testimonial so you can see what they though about their family photography session with us.
We look forward to welcoming you and your family very soon!
Our family photoshoot
What an experience!! We have always been too nervous to have a photoshoot as the children have always been too shy. Simon was amazing from start to finish and all the children loved it, I even think Rosie our dog loved it too. When I received my order I was shocked at how perfect it… Read more "Our family photoshoot"
Claire Louise Gordon
Studio