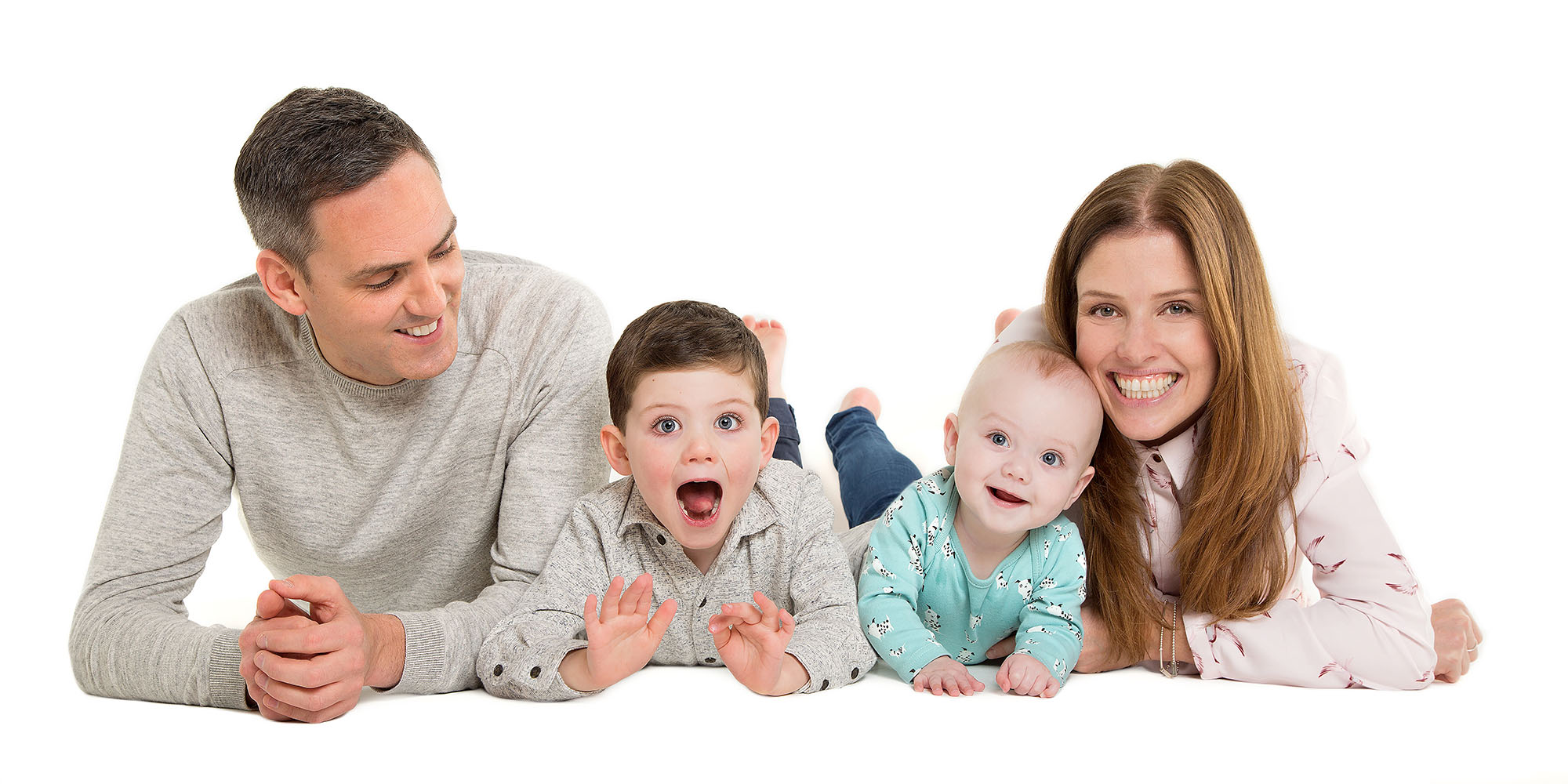 Enjoy a unique experience for all the family in our bright modern dedicated photography studio, based within the grounds of The Poulton Hall Estate on the Wirral.
What can you expect from a Family Portrait Session with us?  We offer a pre-shoot meeting, which usually takes place a few days before the whole family visit. This is to ensure you have the opportunity to familiarise yourself with the studio and facilities we have to offer so you are all comfortable on the day.
Additionally, it is really important for us have a chat about the style of photographs you are looking for. Choose from a wide range of props and backdrops to suit formal or more informal family photographs.  If you are looking to display your images on a wall, then the choice of background is very important to suit your room. We take time to discuss whether you are looking for candid informal shots or a combination, with formal portrait style images. Our Gallery of Family Photography gives you some ideas of possible styles you may like to choose.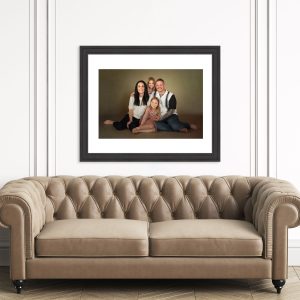 Being fortunate enough to have a large professional studio gives you the space to be able to encourage your family to have fun, play around a little and make it a great experience.  Previous families have been good enough to leave a Testimonial so you can see what they though about their family photography session with us.
We look forward to welcoming you and your family very soon!
Our family photoshoot
What an experience!! We have always been too nervous to have a photoshoot as the children have always been too shy. Simon was amazing from start to finish and all the children loved it, I even think Rosie our dog loved it too. When I received my order I was shocked at how perfect it… Read more "Our family photoshoot"
Claire Louise Gordon
Studio
Family Memories for a lifetime
Our family box photoshoot was an amazing experience from start to finish. Our group aged between 6 months and 75 years old and we all had the best time during the shoot, Simon ensures everyone is involved in the process and has fun. The results are amazing, we absolutely love our print, it's brilliant quality.… Read more "Family Memories for a lifetime"
Mel Pemberton
Studio
Large family shoot
Simon was amazing. We had a very rare opportunity to get the whole family together, for one day only. With 12 of us, and a dog, it could have been a nightmare, but Simon was calm, collected, and able to keep the under 1s and the over 90s equally entertained! The photos he took are… Read more "Large family shoot"
Ian Wilson
Studio
Fantastic fun experience
We received a voucher for Christmas to attend the studio for a photo session of our lively 11 month old puppy and it was a very fun experience for both us as a couple and our pup. Simon made us feel really comfortable and was incredibly patient with our lively little puppy,meaning we got lots… Read more "Fantastic fun experience"
Debbie Hilton
Studio
Family photoshoot
We had a brilliant time at the photoshoot! Simon was great with our rather lively dog Marnie; we now have many, really lovely photos from the shoot on our walls. I'm certain we will be back for further photoshoots in the future.
Lauren Fryer
Studio