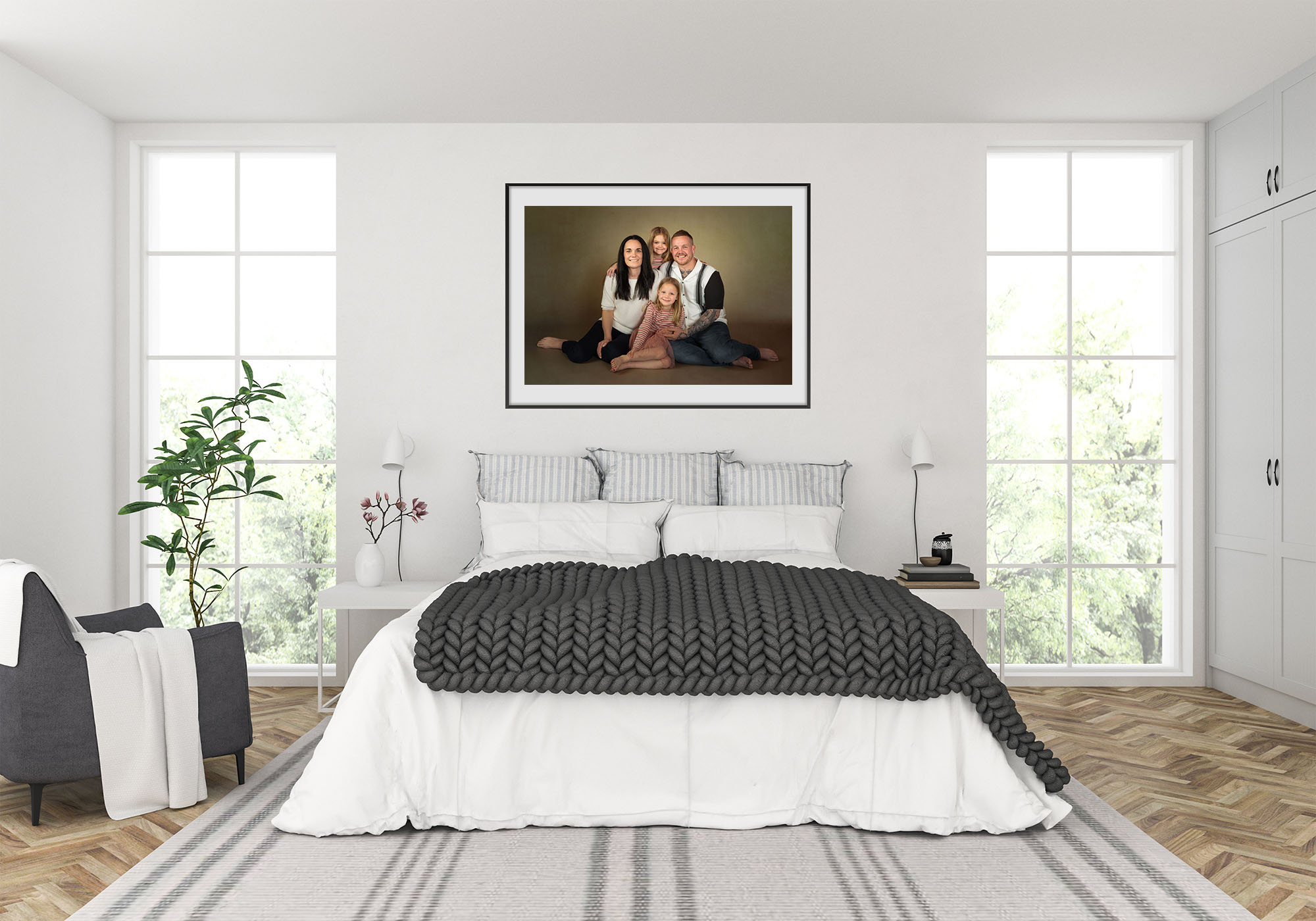 "The most personal wall art you will ever own."
We very much focus on creating beautiful wall art for your home, this ensures that our portraits are beautifully presented in stunning products that are going to compliment your photographs and guaranteed to look stunning in your home.
After your portrait session and during your cinematic viewing, we will show you various ways in which we can bring your chosen photographs to life and how to best exhibit them in your home.
All of our products are handmade by skilled craftsmen from the leading photography specialist companies in the UK, to ensure your portraits match our quality guidelines. We have a wide range of wall art to suit any home styling, starting from as little as £299 and up to £1199 for our largest portrait installation.
We can accept debit & credit cards and also offer flexible payments such as our split payments and interest free credit options to help you spread your portrait investment if needed.

Classic Framing
Adorn your walls with our gorgeous range of high quality classic framing styles from the country's top framer.
You can choose from our:
classic timeless moulded picture frames
beautifully elegant lifestyle frames
clean lined bold modern frames.
There really is something to suit and compliment every home.
Our Framed Wall Art ranges between £150 and £995 depending on size.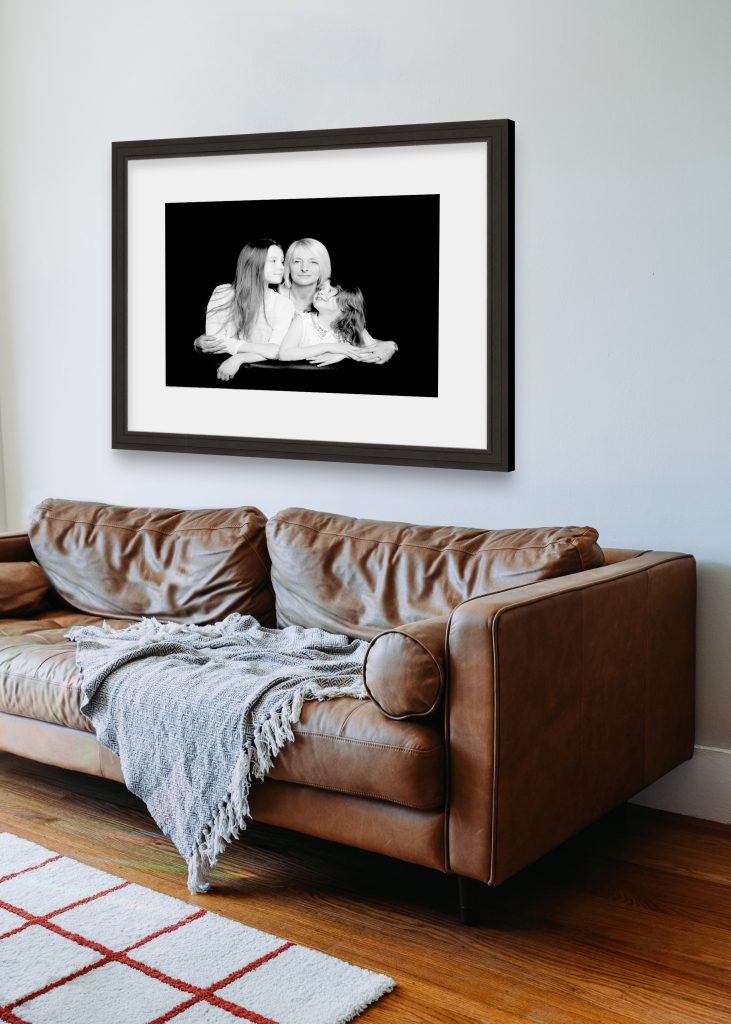 Minimalist Wall Art
Looking for something just that bit different from framing, we offer a range of high impact wall art including canvases and flush art blocks. These pieces can work great on their own or as part of an installation like this Trio pictured.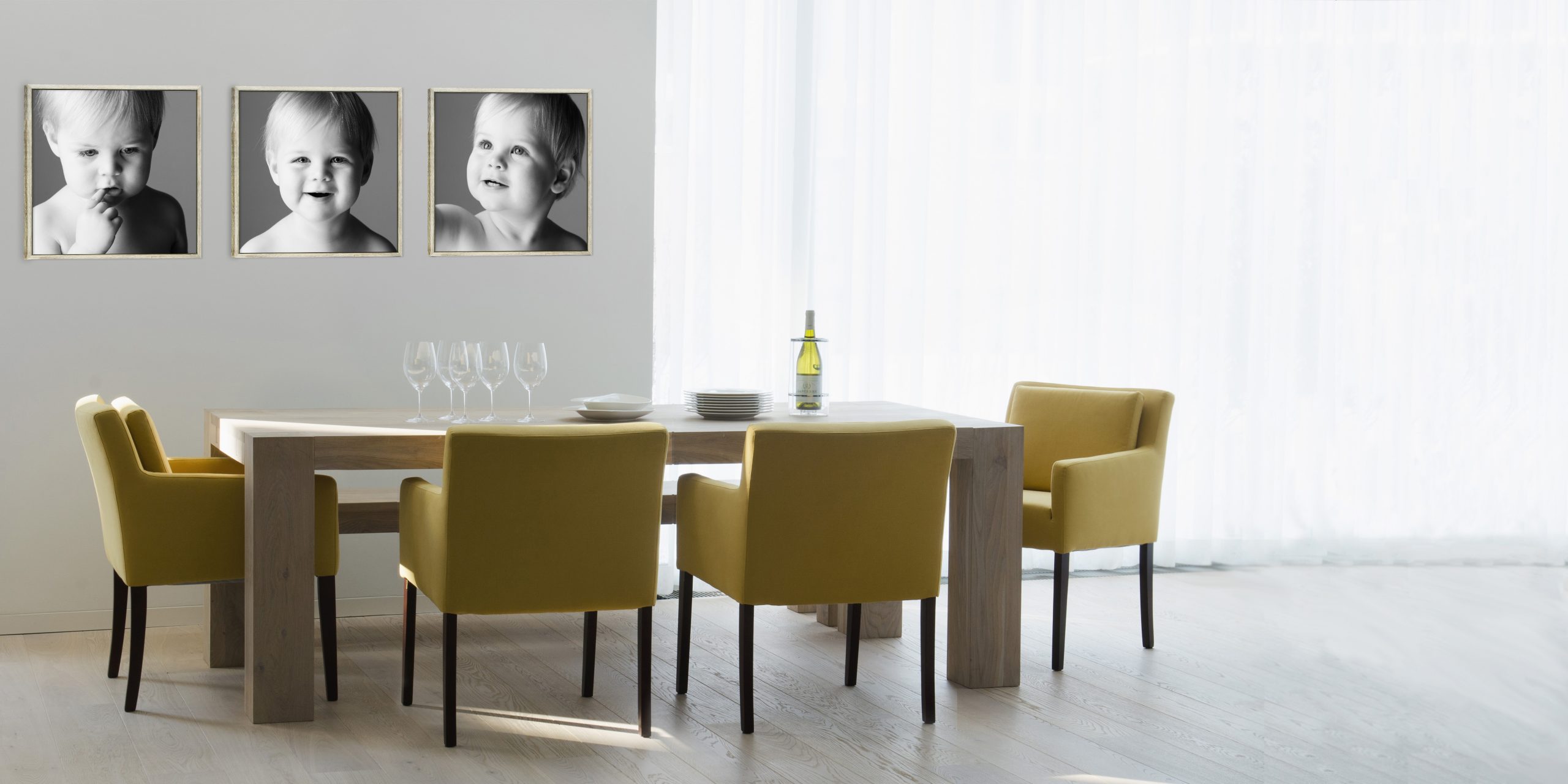 Combinations
The Quad looks amazing whether hung as part of a combination or scattered over the wall or room. Our most popular design is perfect above a 3 or 2  seater sofa or part of your feature wall. We can create bespoke combinations to suit any space.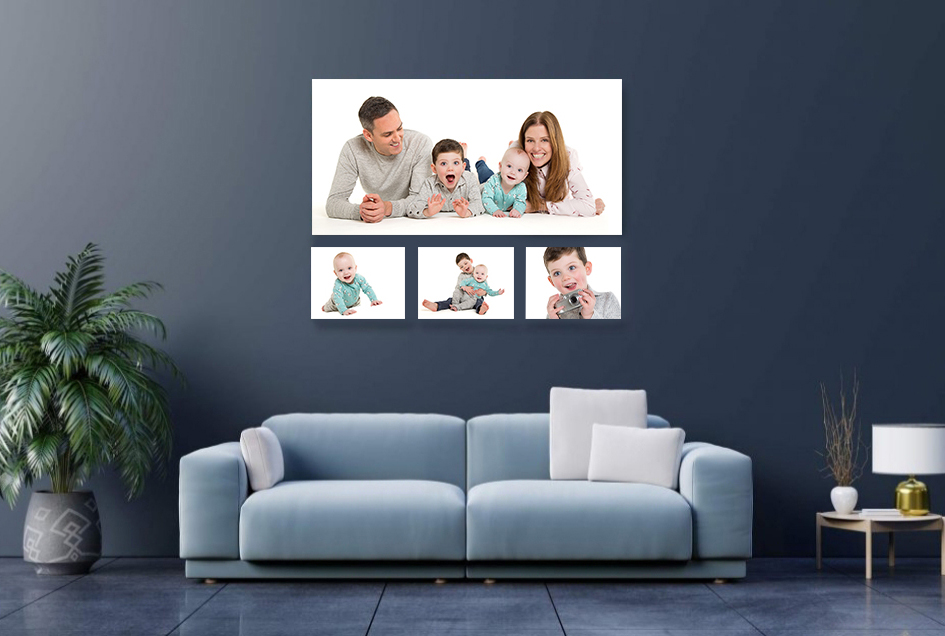 Box Frames
This sleek, modern style of frame comes in a variety of sizes and colour combinations to suit your decor. Very flexible, we are sure to have something that works beautifully for your home!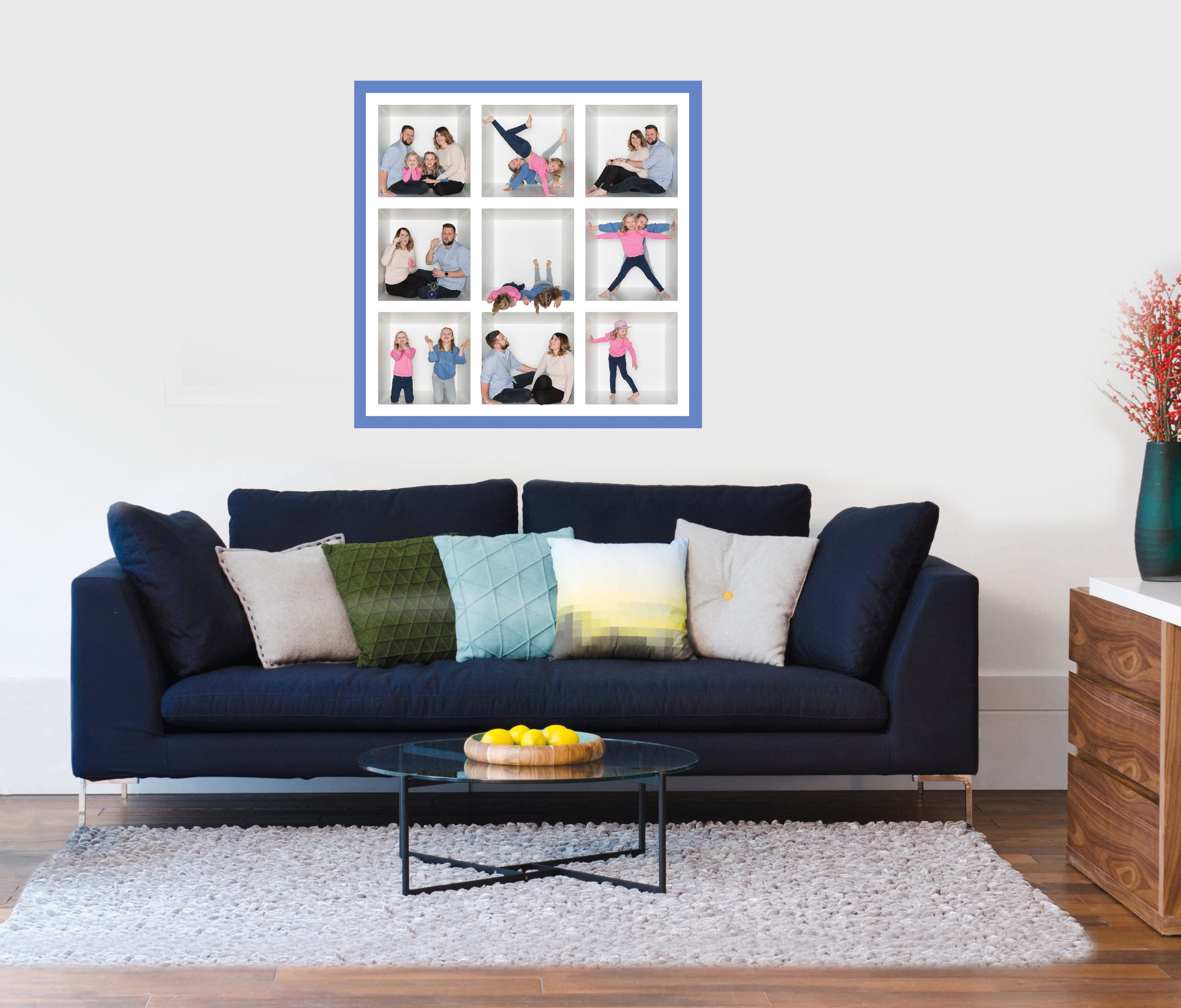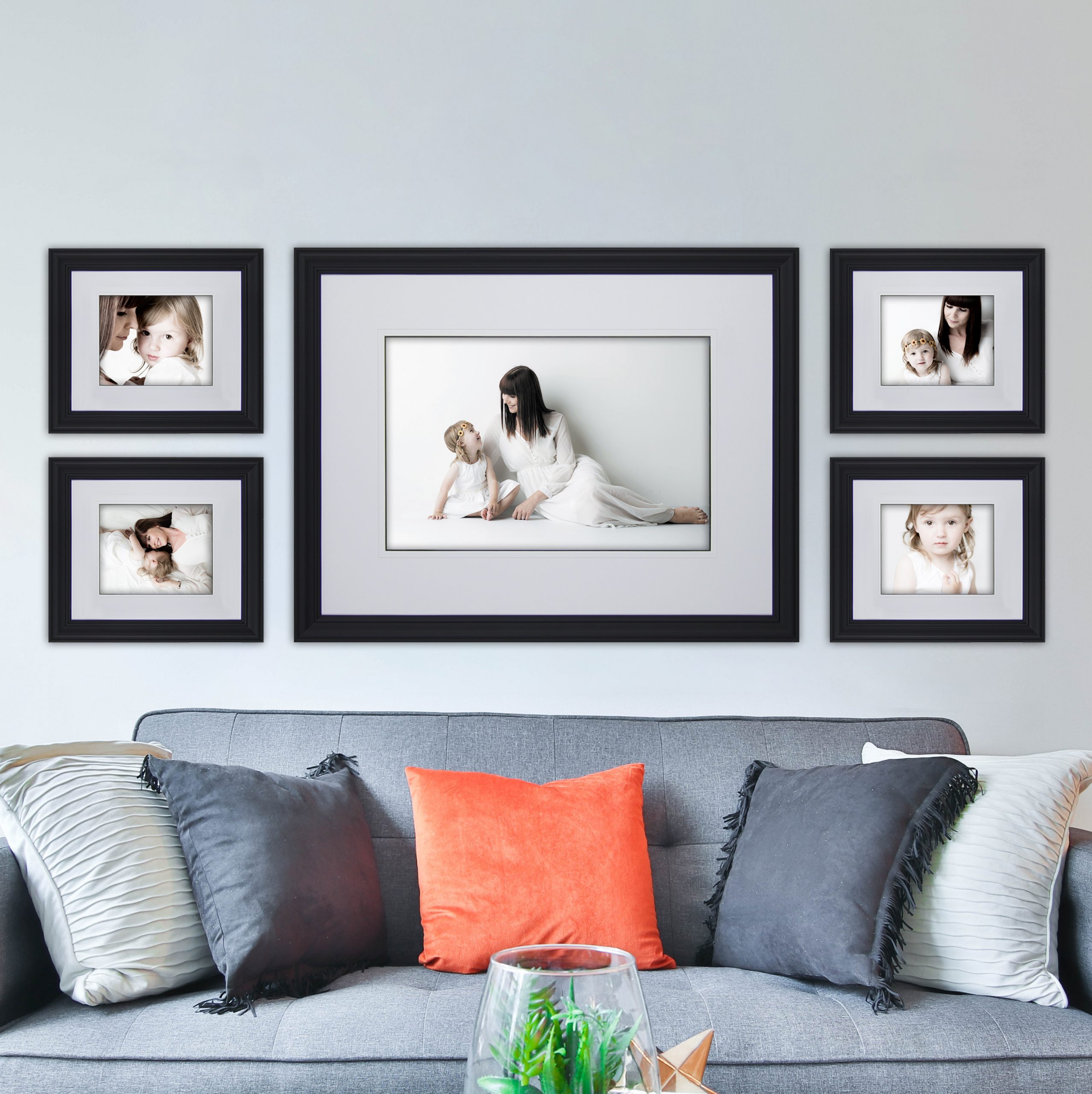 The Quintuple
Our most popular way to display fabulous portraits with families, The Quintuple is perfect for a feature wall or sits beautifully above a 3 seater sofa.
The 5 portraits can of course be used as one combination or they can be split up to feature around the room or home.
The Quintuple comes in a variety of frame styles and sizes and is priced from £900 to £1500.
Albums and Memory Boxes
We provide a beautiful range of desktop and boxed displays for you to chose from. A completely different way to preserve and display your very special memories!