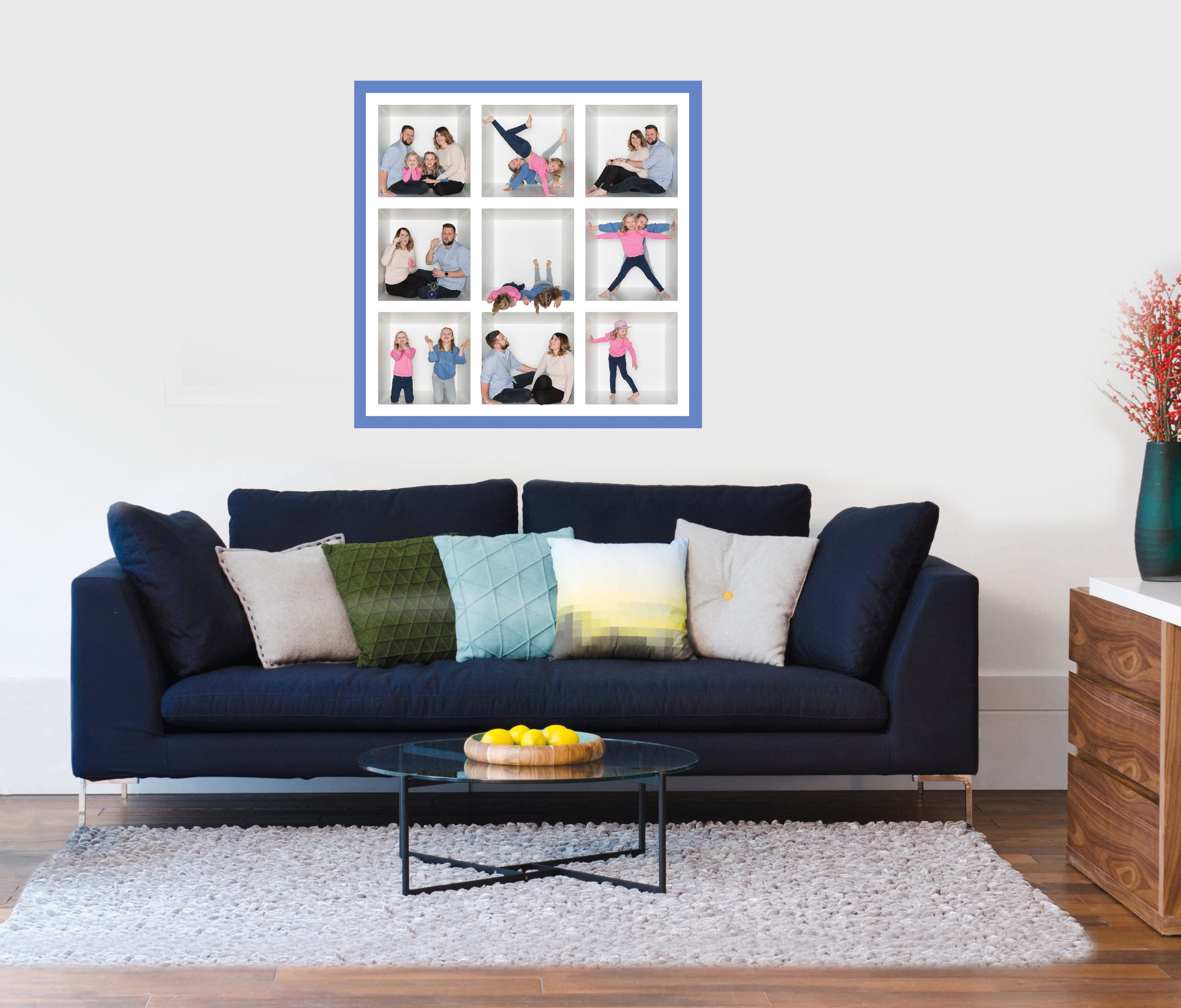 The Box is proving the most popular addition to our range of wall art. The session is great fun not only for children, but the whole family.
For young children in particular, they can try out lots of different shapes and become totally uninhibited in a relatively small space. This provides a totally unique experience with the creation of a bespoke design making you the envy of all your friends! It is also a fantastic experience for all generations of the family – whatever their ages!
This design is tailor made to take full advantage of our fantastic range of wall art. We can discuss the design with you beforehand and you can decide whether you want 4 x 4, 3 x 3 or any other combination.
Each piece of Wall Art will be priced according to size, composition and display product.
Usual Price £175. Promotion Price £50
We look forward to helping you create a beautiful display for your home – so book your session now by ringing 0151 352 6190 or 0782 522 1476 or book below!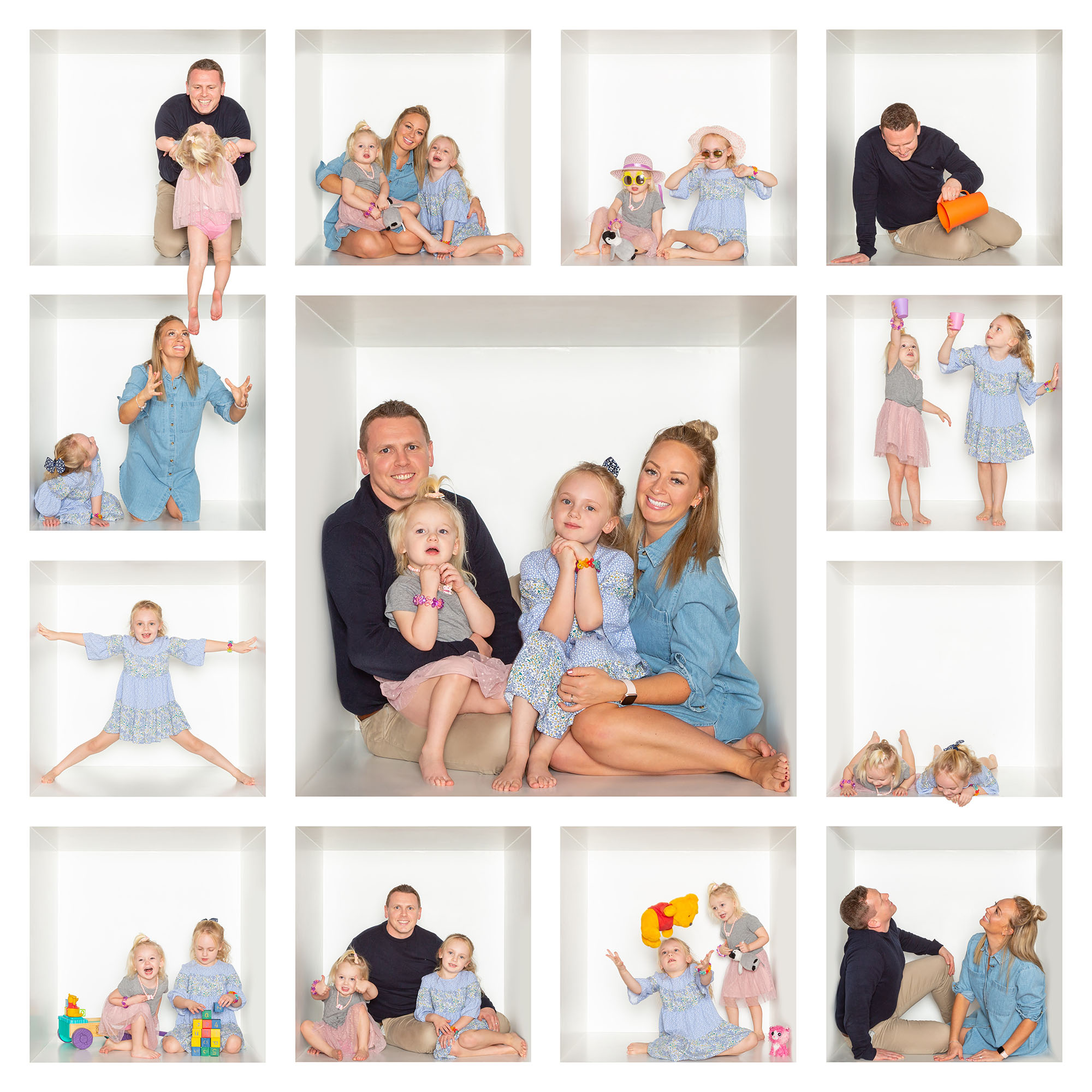 Sophie's experience
Sophie brought her family in to experience The Box Family Photo Shoot. You can hear in her words about the fabulous time they had in the video Sohpie kindly sent to us.
Mariela and I certainly enjoyed having them all in the studio. It is lovely for us both to see the finished wall art shown in it's final location.
Thank you Sophie.
Simon x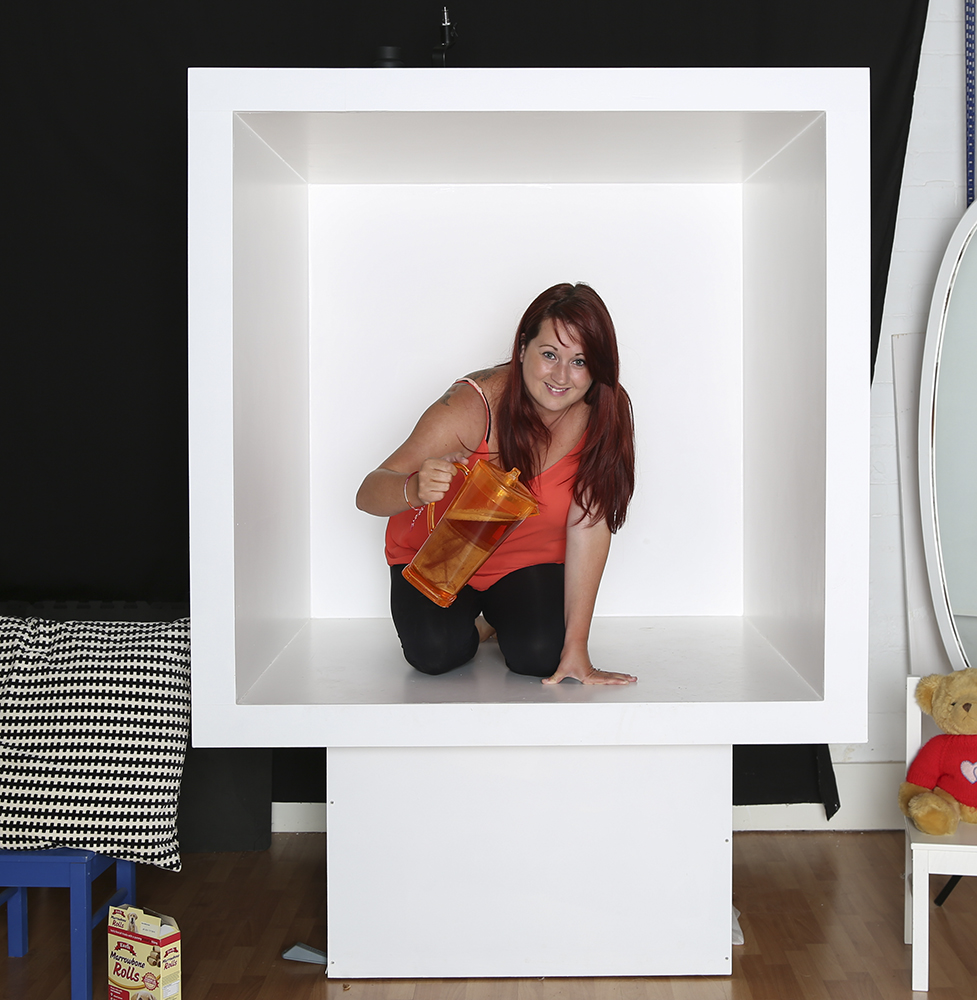 The Family Box Creation – How did we do THAT!!??
Given how popular The Family Box Creation has proved to be, we thought it would be fun to show you some of the out-takes and behind the scene shots that go to make up the final, unique Box image.
Often, particularly if there is a pet involved, we would ask you to call in a few days before so that you can familiarise yourselves with The Box and the studio.  It raises the excitement for the shoot and prompts some ideas as to what you may like to include in the final image.