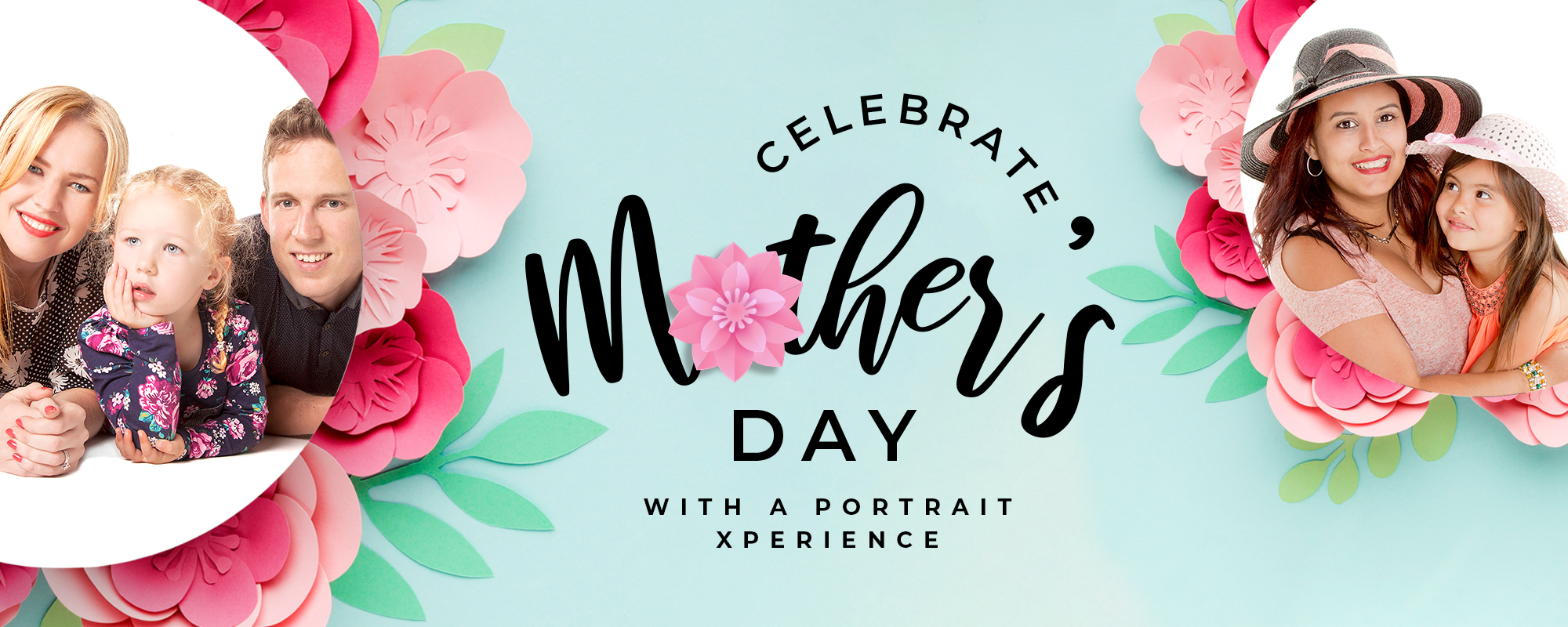 Mother's Day Special Voucher Offers
Give your mother the perfect gift this Mother's Day.
Purchase one of our fantastic Family Portrait Gift E- Vouchers. Each voucher entitles the holder to:
*Pre-shoot consultation to discuss your requirements and how to make the most from your session.*
*A one hour fun family photo session in our lovely studio situated in the grounds of Poulton Hall studio.*
*The very best techniques used to edit and enhance your photographs with a little digital magic.*
*A cinematic viewing to choose your favourite photographs.*
*A  beautiful framed photograph or wall art worth £175 – £495 together with a selection of digital, print and additional wall art options.*
"The Gift that will last a lifetime & beyond"
Simply choose the voucher you would like and click on Buy Now to complete the purchase.
The E-Gift Voucher is emailed to you (with the email you use during the purchasing process), so if you are giving it as a gift this allows you to print it yourself or email it on to the recipient.
* Terms and Conditions apply: see below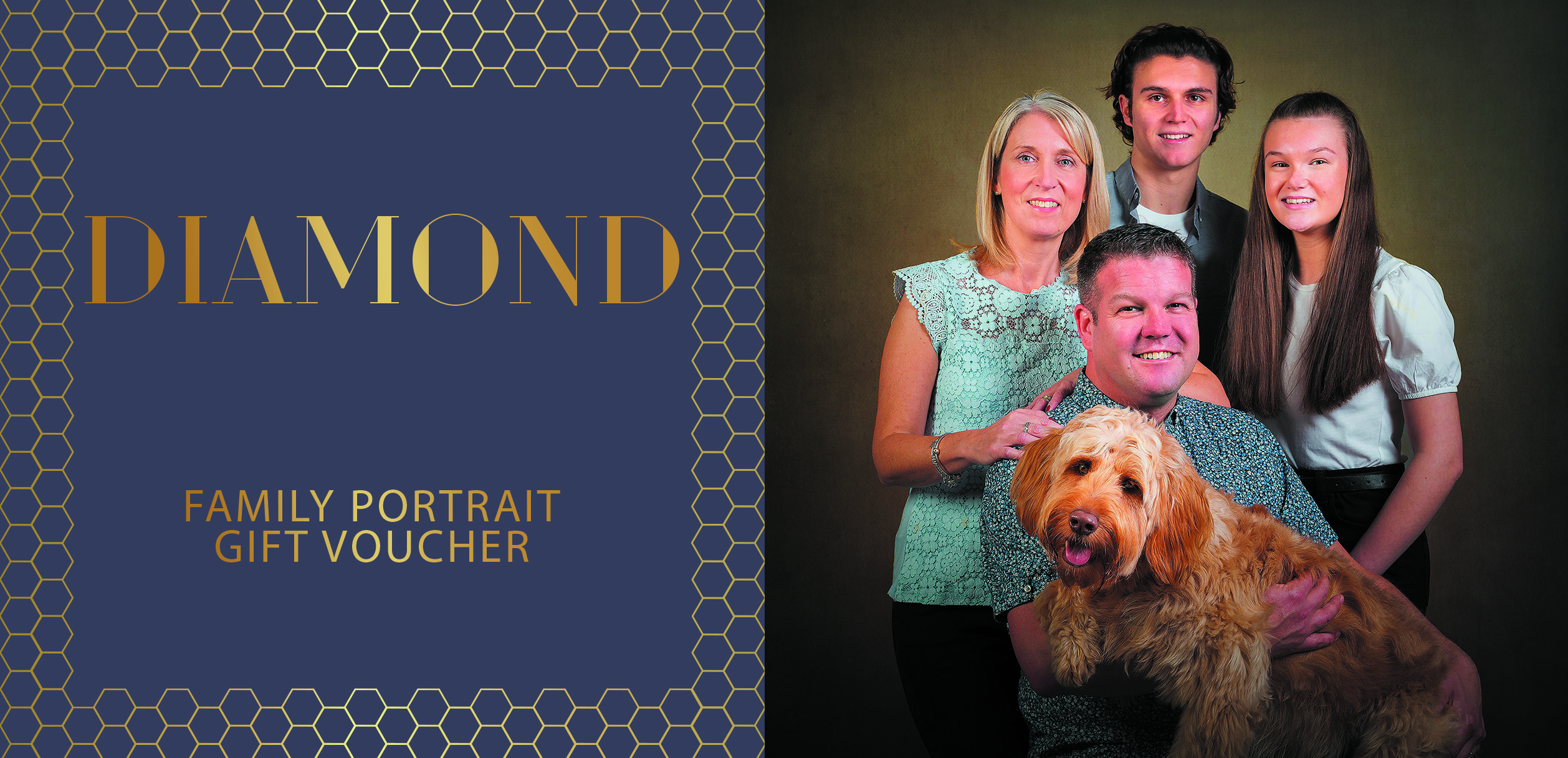 DIAMOND e-GIFT VOUCHER
SPECIAL OFFER £150 (worth £495
* Our fun Family  Portrait Xperience *
* A beautiful framed 30 x 20 inch Wall Art *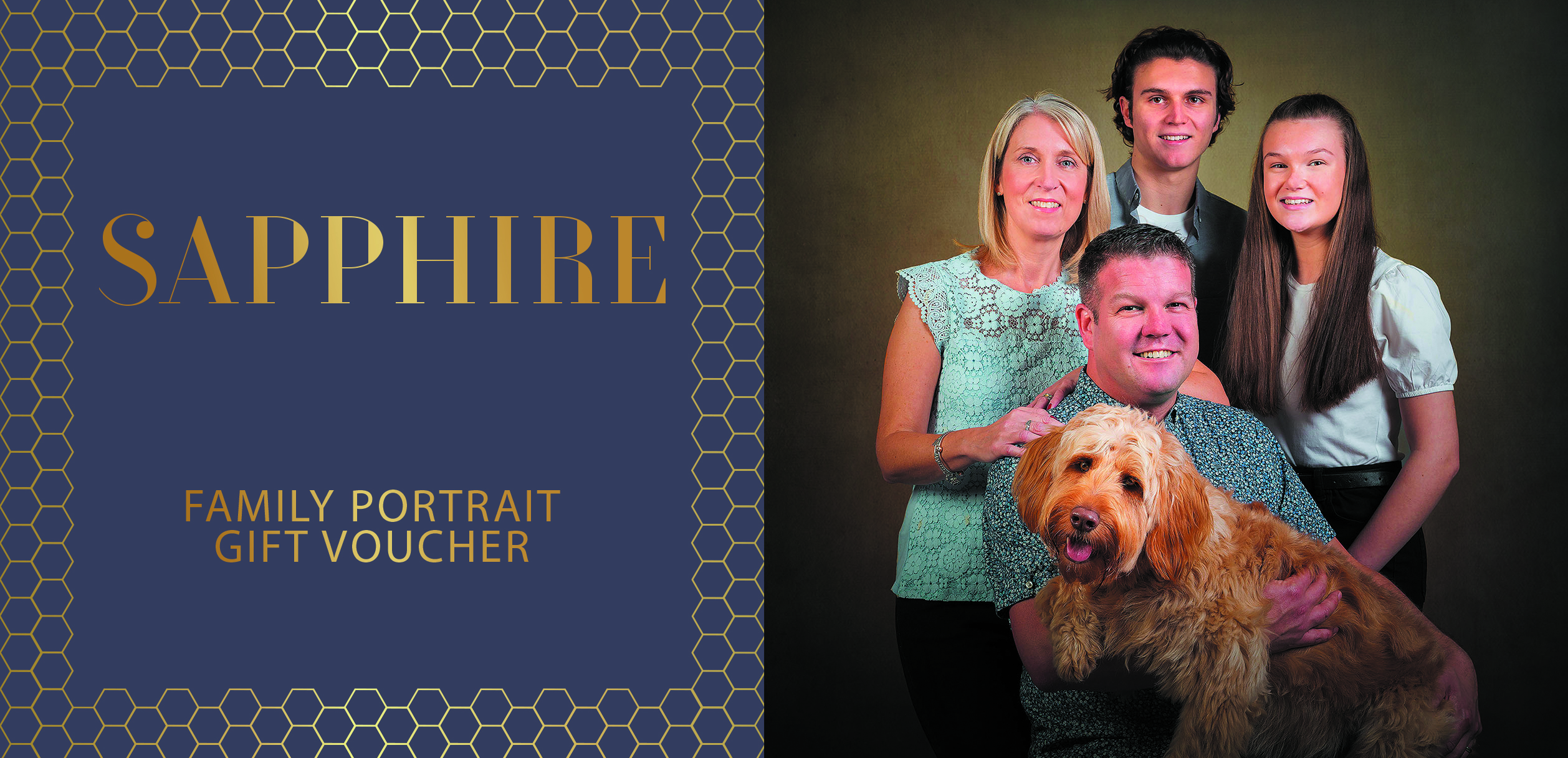 SAPPHIRE e-GIFT VOUCHER
SPECIAL OFFER £95 (worth £295)
* Our fun Family Portrait Xperience *
* A beautiful framed 20 x 16 inch Wall Art *
RUBY  e-GIFT VOUCHER
SPECIAL OFFER £50 (worth £175)
* Our fun Family Portrait Xperience *
* A beautiful framed 10 x 8 inch photograph*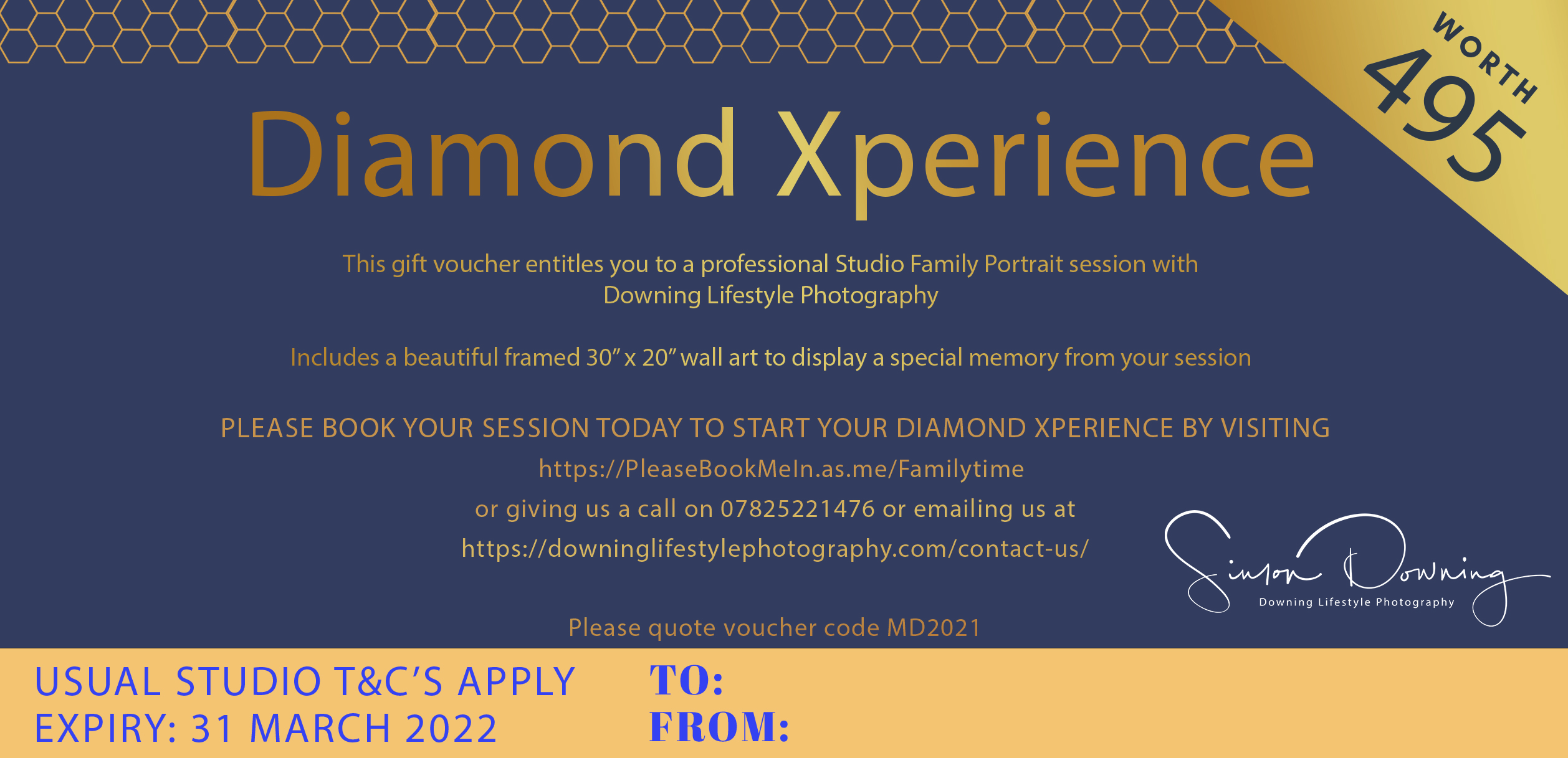 Sample of reverse of Gift Voucher emailed to recipent
E-GIFT VOUCHER TERMS & CONDITIONS
1.  E-Gift Vouchers are valid for a Family Portrait Session held at Downing lifestyle Studio.

2. Family Portrait Sessions must be held by the end date stated on the e-Gift Voucher.  If there is no end date the e-Gift Voucher is valid for 12 months from the date of purchase.
3. No additional purchase is necessary. We have an excellent range of beautiful display options available and we will be happy to explain these on request.

4. Only one e-Gift Voucher can be used per Family Portrait Session.
5. E-Gift Vouchers must be used as described and cannot be exchanged for cash.
6. E-Gift Vouchers cannot be used in conjunction with any other offer, prize or giveaway.
7. E-Gift Vouchers are for new family Portrait Sessions only and cannot be used to purchase images from a previous session.
Our family photoshoot
What an experience!! We have always been too nervous to have a photoshoot as the children have always been too shy. Simon was amazing from start to finish and all the children loved it, I even think Rosie our dog loved it too. When I received my order I was shocked at how perfect it… Read more "Our family photoshoot"
Claire Louise Gordon
Studio