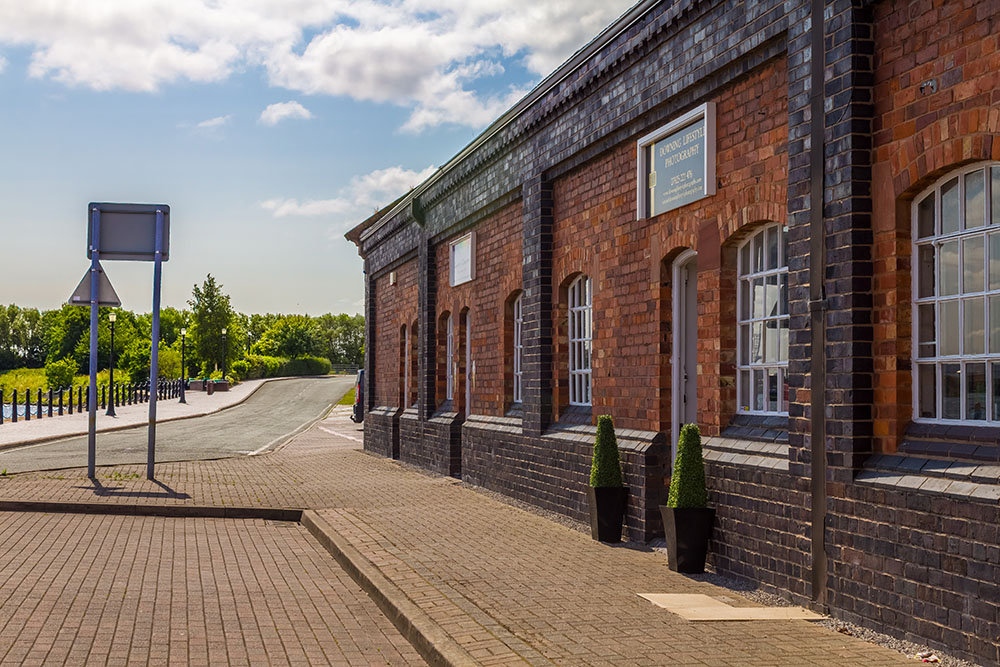 We strongly believe in making the whole experience fun for children! It is so important they are relaxed and know they are in for a great time! Our children's photographer ensures your family has an amazing time that will be reflected in your photographs.
We use a wide range of props – and because we have the space, are able to use things like space hoppers, skipping ropes, bouncing balls as well as musical instruments and fun backdrops.
Bubbles have also become very popular in our studio! Please take time to have a look at our gallery – we really do get some great shots this way.
We take a lot of care and time in ensuring that every child feels comfortable and relaxed before we start shooting. This is reflected in the wonderful facial expressions we have captured.
By organising your shoot this way, you can also relax in the knowledge that your children will have a great time. They don't need to "perform" on the day – we'll sort that out! This also means that you can enjoy your time with us, and you will be rewarded by some great imagery of your family that you will be able to treasure for years to come.
Changing facilities are available in the studio, which means you can bring a further set of clothing for your little ones to change into.
Plenty to eat and drink – with snacks provided to keep everyone happy!
Shoots can also be arranged away from the Studio at a location convenient to yourselves. A small fee may be charged to cover travelling costs.
Parking is adjacent to the studio and toilet facilities are also available.
We are behind the National Waterways Museum and next door to Charley's Ceramics Children's Activity Centre – make a day of your visit!
Our family photoshoot
What an experience!! We have always been too nervous to have a photoshoot as the children have always been too shy. Simon was amazing from start to finish and all the children loved it, I even think Rosie our dog loved it too. When I received my order I was shocked at how perfect it… Read more "Our family photoshoot"
Claire Louise Gordon
Studio
Family Memories for a lifetime
Our family box photoshoot was an amazing experience from start to finish. Our group aged between 6 months and 75 years old and we all had the best time during the shoot, Simon ensures everyone is involved in the process and has fun. The results are amazing, we absolutely love our print, it's brilliant quality.… Read more "Family Memories for a lifetime"
Mel Pemberton
Studio
Large family shoot
Simon was amazing. We had a very rare opportunity to get the whole family together, for one day only. With 12 of us, and a dog, it could have been a nightmare, but Simon was calm, collected, and able to keep the under 1s and the over 90s equally entertained! The photos he took are… Read more "Large family shoot"
Ian Wilson
Studio
Fantastic fun experience
We received a voucher for Christmas to attend the studio for a photo session of our lively 11 month old puppy and it was a very fun experience for both us as a couple and our pup. Simon made us feel really comfortable and was incredibly patient with our lively little puppy,meaning we got lots… Read more "Fantastic fun experience"
Debbie Hilton
Studio
Family photoshoot
We had a brilliant time at the photoshoot! Simon was great with our rather lively dog Marnie; we now have many, really lovely photos from the shoot on our walls. I'm certain we will be back for further photoshoots in the future.
Lauren Fryer
Studio
We have designed our packages to ensure we have something to cater for everyone.
Our Packages range from £50 to £1199
Wall Art from £110 to £795.
This includes:
A pre-shoot consultation to discuss your full requirements and provide some hints and tips as to how to make the most out of your session.
Full portrait session.
Full digital enhancements using the most up to date computer software.
A relaxed viewing of all your photos at the studio with Simon and Mariela
Choice of a beautifully framed 8 x 10 photograph.
Refreshments provided throughout!
You may wish to take advantage of one of our great packages. They have been carefully designed to provide a range of bespoke wall and display art to show your favourite images.
A selection of wall art and table displays is available in the studio viewing room. You are most welcome to visit any time and have a look without appointment or obligation.
Please leave your email address/contact no. and we can send you full details of our packages on request.
Alternatively, please enquire by visiting the studio.