Looking for a unique Mother's Day Gift idea? Then why not book yourselves a 3 or 4 Generation photoshoot?
Why not create your very own family heirloom that will give you pleasure for years to come and can be passed down through the generatons.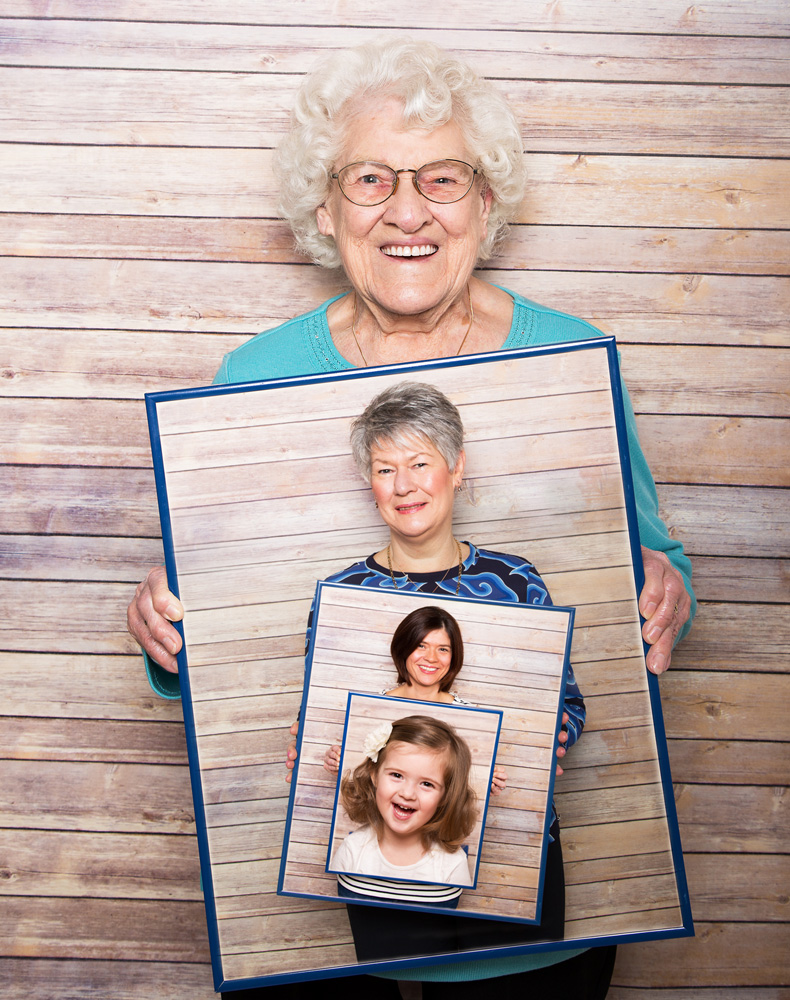 Cost only £59 for this 1/2 hour shoot. Includes a beautifully famed 8 x 10 generation photograph.
Be creative and include mum, kids and your family pet!
Contact us on 07825221476 01513526190 or email downinglifestylephotography.com and book now.