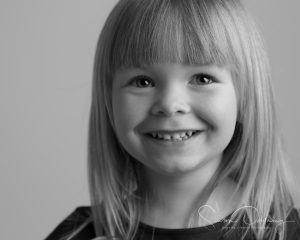 When we booked our little girls photoshoot we did not know what to expect, not only were we worried that as a 3 year old she may not 'perform' on the day, but with the pandemic we were also apprehensive about being in the studio with her. That soon changed when we arrived. We were all given a warm welcome and made to feel at ease straight away. Everything was explained to us and off we went. Our little girl was a reluctant at first, but she soon got over that and she forgot the camera was there! We were involved throughout with using props to engage her, and to be honest I forgot about the camera too!
We had a lovely time, and couldn't quite believe how quickly the time went. We were so excited to see what images we would get as everything was taken naturally with us just having a lovely time, nothing was set up in a pose and therefore our little girl was happy to be involved.
When we returned for our viewing, we were blown away with the images we were shown. Such a range of beautiful expressions, I couldn't believe how stunning they were! From us clowning around and having fun, to see the quality of images that came from the session really was an absolute treat. We had the opportunity to narrow down the images to our favourites (which was not easy as we loved them all!) before thinking about what images we wanted and in what format. All different options were discussed and we were really pleased with what options we had available. A week later and we were collecting our final images.
I wouldn't hesitate in recommending Simon for a baby face photoshoot, we are so happy with the service from start to finish, and we have the most stunning photograph memories from the experience. Thank you Simon!
Gemma Alexander-Bloomfield