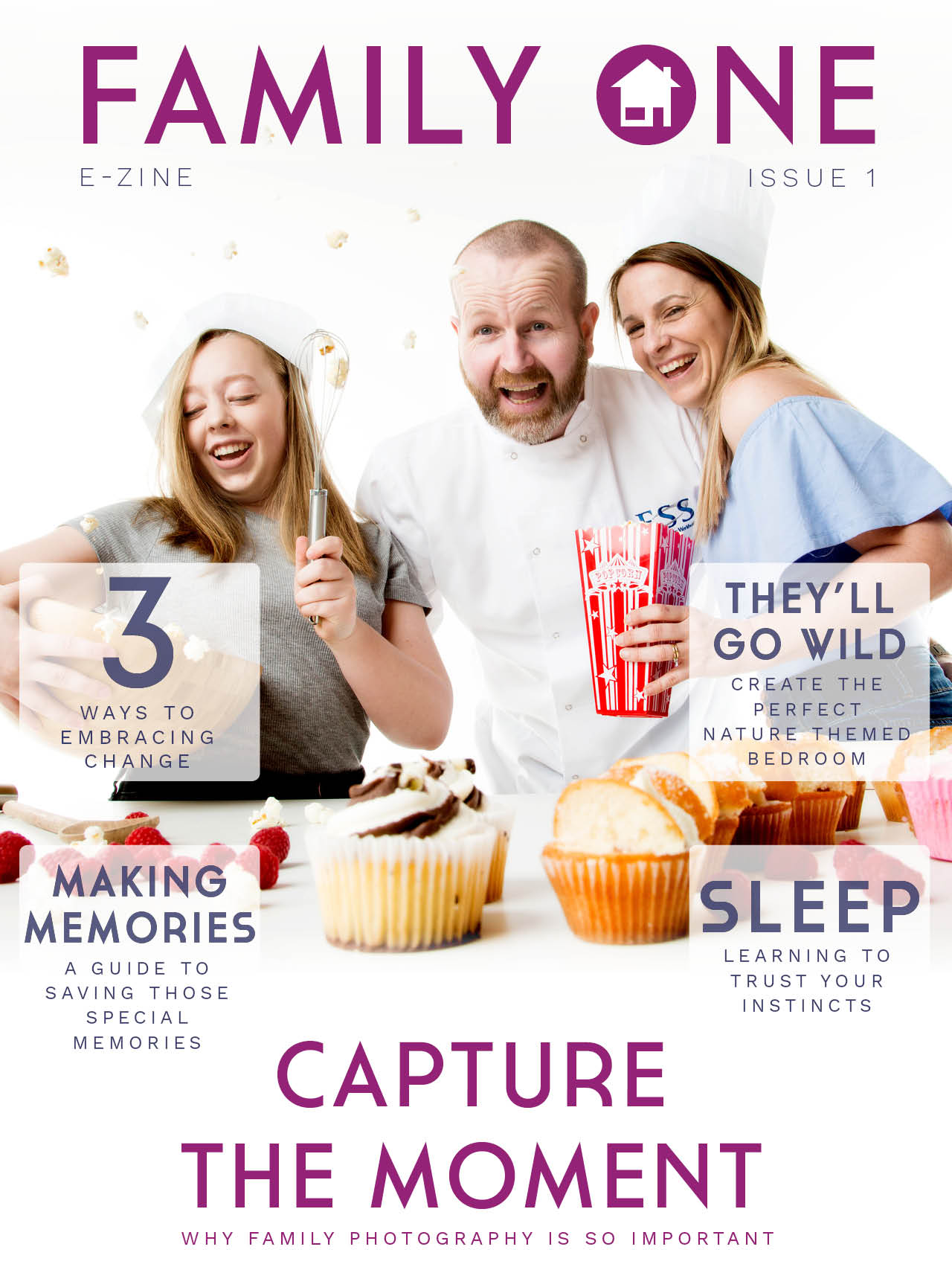 This full colour eMagazine is a perfect read for all things family. Featuring articles about food, decorating, family pets, change and of course with lots of fun facts and beautiful images. We want you to have this totally for free. Just complete the form below and we will get it over to your inbox.
Large family shoot
Simon was amazing. We had a very rare opportunity to get the whole family together, for one day only. With 12 of us, and a dog, it could have been a nightmare, but Simon was calm, collected, and able to keep the under 1s and the over 90s equally entertained! The photos he took are… Read more "Large family shoot"
Ian Wilson
Studio
Dog Portrait
Thank you for a lovely experience with our star of the shoot, Bonnie, the golden retriever. Bonnie was made to feel extremely relaxed and content by Simon and he went at her pace so that she didn't feel flustered. We humans had a lovely experience too and it was great to see how the photographs… Read more "Dog Portrait"
Sylvia
Studio
Fantastic fun experience
We received a voucher for Christmas to attend the studio for a photo session of our lively 11 month old puppy and it was a very fun experience for both us as a couple and our pup. Simon made us feel really comfortable and was incredibly patient with our lively little puppy,meaning we got lots… Read more "Fantastic fun experience"
Debbie Hilton
Studio
Family photoshoot
We had a brilliant time at the photoshoot! Simon was great with our rather lively dog Marnie; we now have many, really lovely photos from the shoot on our walls. I'm certain we will be back for further photoshoots in the future.
Lauren Fryer
Studio
5 ****** Amazing Amazing Amazing
If I could give more than 5 stars I would!! I had a photo shoot with my 4 year old grandaughter and 8 month old pup, I now understand the saying 'never work with children and animals' Simon on the other hand was brilliant, totally professional, made the session fun for everyone and managed to… Read more "5 ****** Amazing Amazing Amazing"
Angela Capper
Studio
Book your photo experience now
You can book online or give us a call
From bringing down your pet to bringing your whole family we want your experience in the studio for family and pet photography on the Wirral to be a memorable one. Please feel free to use our online booking system or you can call us on 07825 221 476
Book Now