Top Dog, the Free Magazine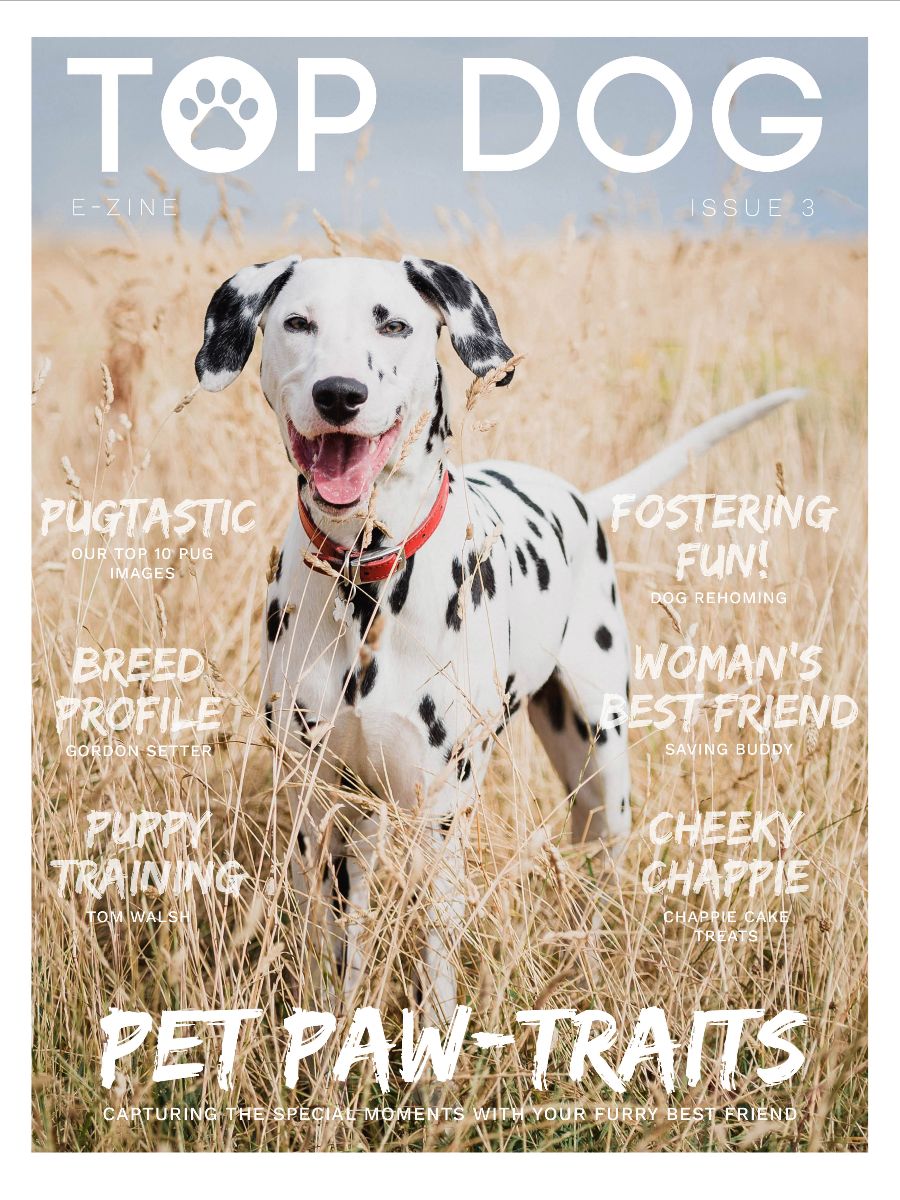 This full colour eMagazine is perfect for the dog lover. Featuring articles about Dogs of course with lots of fun facts and beautiful images. We want you to have this totally for free. Just complete the form below and we will get it over to your inbox.
Otto
We won Otto's shoot as part of a Christmas competition package, I was nervous bringing Otto (17 month old German shepherd) to the shoot as he's an overgrown puppy!! But Simon made us both very welcome ! He was very patient with Otto both in his meet and greet and at the actual photo shoot!… Read more "Otto"
Viv Connor
Ellesmere Port
Stella's 14 weeks Puppy Photoshoot
The Studio is in a beautiful setting near the Ellesmereport Boat Museum.
Simon greeted us at the door. Stella was a little shy at first but was given plenty of time in the waiting area to settle and get to know Simon before going into the Studio. Here she was curious and Simon created… Read more "Stella's 14 weeks Puppy Photoshoot"
Jackie & Piers
Mold
A stunning reminder
I can't recommend Simon enough, especially for his portrait photography. With his patience and skill he managed to capture the gentleness, wisdom and maturity of our 13 year old black Labrador at his studio shoot. Sadly only weeks later we had to make the difficult decision to say goodbye to Bailey and now, thanks to… Read more "A stunning reminder"
Joanna Highet
Heswall
Totally approachable and professional!
I had my show dog who is a bedlington terrier photographed. Simon was professional and really welcoming and put my boy at ease from the word go! He got some fabulous images which we were made up with considering my dog can be difficult to capture his personality as his haircut can hide his eyes… Read more "Totally approachable and professional!"
Gemma-Christina Corcoran
Little Sutton
Absolutely fantastic photo shoot.
Absolutely fantastic photo shoot. Simon was fabulous with Milo and really put him at easy with toys and treats.
Wow, what can I say the photos are amazing and so many people have asked where they were taken. Can not recommend Simon highly enough. We'll be back and thank you once again.
Dawn Barnett
Ellesmere Port
Book your photo experience now
You can book online or give us a call
From bringing down your pet to bringing your whole family we want your experience in the studio to be a memorable one. Please feel free to use our online booking system or you can call us on 07825 221 476
Book Now